From: Soren Jordansen & John Merrick aka The IM Wealth Builders
RE: How To Harness The Power Of Skype To Generate More Clicks, Leads & Sales
Blogging and specifically WordPress blogs are one of the most effective ways to generate free traffic these days.

WordPress is a great free platform with a myriad of cool 3rd party plugins and themes...

More importantly Google LOVES WordPress blogs and with very little effort you can easily rank high and get loads of traffic to your blogs.

But it can be very hard to convert all that great Google traffic into actual leads and sales.

You see... most of your blog visitors have gone completely "ad blind"

They are so used to seeing banner ads, opt-in forms, Adsense and the like that they have developed the ability to completely ignore them!

We all have... and I bet you pay very little attention to for example banner ads on the blogs you visit online.

It's not all doom and gloom though

When you have the sort of high quality traffic a blog can generate, it is easy to convert it into leads, sales and affiliate commissions...

You just need a fresh approach

Something your visitors haven't seen before...

This is what is called a "pattern interrupt" and before we continue we need to take a look at the ultimate pattern interrupt...
Skype has arguably become the most used form of direct communication online.

People LOVE Skype and most of us use it daily to stay in touch with family, friends and business partners.

We also live in an age where we are all bombarded with ads and emails daily...
Nothing beats the personal touch of receiving a real card or letter in the mail... Or even better getting a call and actually talking to a real human being!

That's why when we see an incoming Skype call we ALL drop everything we are doing to answer that call immediately!
When we realised this... the proverbial penny dropped here at the IM Wealth Builders HQ...

We though that if we could build ads that mimic Skype calls, we could put something on our blogs that would generate more clicks, leads and sales than ANYTHING else.

And that is exactly what happened when we started testing our new plugin.

We're extremely excited and proud to be able to introduce...

The Covert Conversation Plugin


First of all... If you haven't done so already... I highly recommend that you watch the video, where I give a complete walkthrough demo of how this powerful plugin works.

But if you prefer to read that is ok too :)

Covert Conversation is a super simple to use WordPress plugin and it only takes one click install! That means it will work on any computer, all you need in order to use it, is a self hosted WordPress blog.

Setting up the plugin and configuring your ads is also very easy and only involves 5 simple steps...
Step 1: Upload Your Image & Set The Caller Name
You can upload an image for your Skype ads, or select any image already in your WordPress media library. Then you enter the name you want as the caller ID on your ads.
Step 2: Select The Look Of Your Ads
You can choose between a normal Skype call or an incoming video call. And you can set the sound for your ads to be exactly like Skype's sounds or you can use a generic ring tone.
Step 3: Choose What Happens When The Ad Is Closed
When people click the red (decline call) button, you can either have it close the ad - or have it open up your desired link (as set in the next step).
Step 4: Choose What Happens When People Click On The Ad
Choose what link you want to send people to when they click the ad. This can be ANY link you want, including affiliate links and you can choose to have it open in a new (or the same) window.
Alternatively you can select to have people automatically call a pre-defined Skype ID when they click on the ad. This is going to be extremely powerful for offline businesses, network marketing and other sites that rely on personal one-on-one selling!
Step 5: Select When & Where To Show The Ad
You can then select which WordPress pages and posts you want to show the ad on - and you can even exclude posts from certain categories.

And of course you can also set a time delay for when you want the ad (call) to appear, disappear and reappear.
That's all there is to it - It's so easy that...
And you have up to 5 different ads running on your blog at any given time and the plugin will automatically rotate between all of them!
Do you think people will click on these ads?
You bet they will - in fact our test have proven that...
And there are 3 simple and very good reasons for this...
It's a pattern interrupt - something people are not expecting and have not seen before. They will notice your Skype ads.


People associate Skype with happy things like talking to family and friends. These emotions carry over and makes them want to click your ads


And in a time where we are all bombarded with emails and other impersonal types of communication - people love to receive calls and talk to real people


All this combined makes your Skype ads irresistible.

People simply can't and won't ignore them - and they are literally forced to click on your links.

Covert Conversation literally turns your blog into...
And there are so many ways to use Covert Conversation. You can benefit from using it no matter what niche you are in!
The obvious benefit is the ability to generate insane amounts of clicks to ANY link you want!
But here are just a few other ideas we have come up with for utilising the extreme power of Covert Conversation...
You can use it to send traffic straight to any affiliate offer - but you could also use it on your affiliate promotions like this...
Use it to get your blog visitors to sign up for a webinar...
Here's a clever idea for getting people to watch more of your videos - very useful if you are using something like our Covert Video Press theme. But this idea could be changed to fit any kind of site, not just video sites...
And don't forget the incredible power nested in the call any Skype ID function, you can use this to...

Build your downline in any MLM or network marking company!
Use it to sell high end coaching via personal one to one selling. You could put the Skype call ad on your one time offer pages!
And finally you can install the plugin on blogs you build for offline clients. Most brick and mortar businesses will pay through the nose to have as many hot leads calling them and with Covert Conversation you can supply endless amounts and charge a hefty premium!
And these were just a few ideas...

There are endless possibilities with this plugin and the sky is truly the limit here.

But no matter what you do... Covert Conversation will get you clicks, it will generate leads and it will make you money!

And the fact that the plugin has so many uses in different niches is great news for you, because...

For the next few people who order we're going to include...
Yep, you read that right!

If your order the Covert Conversation Plugin from this special page today, we'll even include multi-site and site flipping license at no extra cost!

That means you can...
Use Covert Conversation on as many of your own blogs as you like - existing and future ones!


You can even use the plugin on blogs you build for clients or on blogs you flip for profit!
And setting up lots of blogs using Covert Conversation is a breeze, because here is...
We have learned a lot developing WordPress plugins and themes over the years.

We realize that your time is valuable and that you don't have time to spend days even weeks learning how to use a plugin.

So we have completely redesigned our approach to WordPress development in order to bring you the easiest user experience ever!

Setting up your ads is very easy with our step by step wizard where we have broken it up into 5 easy to follow bite sized steps.
Each step also has it's own short but precise tutorial video - showing you step-by-step how to select and configure each setting.

And as you can see the tutorial videos are available right there in your WordPress admin area as lightbox pop ups.

No more searching around on separate websites or in clunky manuals.

You get your answers where you need them, when you need them!
Your don't have to complete all 5 steps in one go.

The wizard will remember what point you got to and carry on from there the next time you log in.

You can set up your ads, completely at your own pace!

But when you have completed the 5 step setup wizard - you can easily go back later to make changes to your ads (or delete them if needed).
And since we really would love to see you be successful with out theme, we're also going to include...
You get...
Full Video Tutorials: showing you how to install the plugin. Plus walking you through all the technical stuff you need to know in order to run profitable Skype ads.


Easy To Follow Set Up Wizard: with bite sized steps and handy tutorial videos ready to help you when and where you need them.
There is nothing like this available - Covert Conversation is the first of it's kind!

There are other Skype ad scripts out there...

The one that comes closest to Covert Conversation will cost you $97 - for a SINGLE site license.

And here's the kicker...

All it really does it create banners that look a little bit like Skype... It's extremely hard to use and it doesn't even give you half the features we have included in our plugin

And it certainly does not come with the extremely powerful inbuilt call function that Covert Conversation does!

But here's the really good news... we're not going to charge you even close to what they are asking for their inferior script, because...
Obviously people are willing to pay big bucks for a simple to implement technology that has been proven to increase your clicks, leads and sales!

And we fully intend to release this at a much higher price later on - $47 or more!

But right now, and from this special page only... You can get your hands on the Covert Conversation plugin for a fraction of that!

And when you order today you'll be "grandfathered" in and receive free updates for life!
But as I said this early bird special is very time limited.

The price will go up

And you will certainly not see multi and site flipping licenses included at such low a price, ever again!

So take action today and...
Regular Price $47 Today...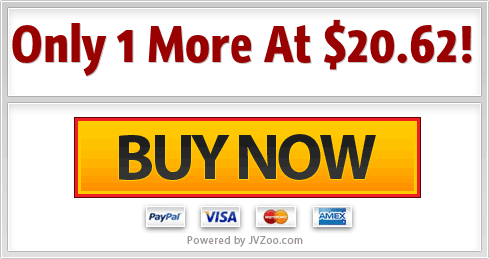 Order online safely and securely
100% Secure, Full Encryption Is Being Used
You'll receive your order instantly even if it's 2 am!
See you inside...
Soren Jordansen & John Merrick
Soren Jordansen & John Merrick
"The IM Wealth Builders"
P.S. The only way you can lose here is if you walk away empty-handed... This really is the most effective way to generate more clicks, leads and sales - and to monetize ANY blog!

PRODUCT GUARANTEE: We'll be totally straight with you here... If you plan on purchasing then asking for a refund, please don't order a license. This is a very limited offer, so if you are not 100% committed then leave the license for other people who are and who will put it to good use. We only want to work closely with serious marketers and genuine folks that are ready to take their business to the next level.

But because we want you to start today with total peace of mind your investment is backed up by a full 45 day money back guarantee - You will be ordering with confidence and this eliminates any kind of risk on your part.